Heli, TREX 450L Dominator Super Combo 6S
SKU
RC63045003 MPN: RH45E21BT
Special Price
US$432.67
Regular Price
US$500.99
Heli, TREX 450L Dominator Super Combo 6S
Heli, TREX 450L Dominator Super Combo 6S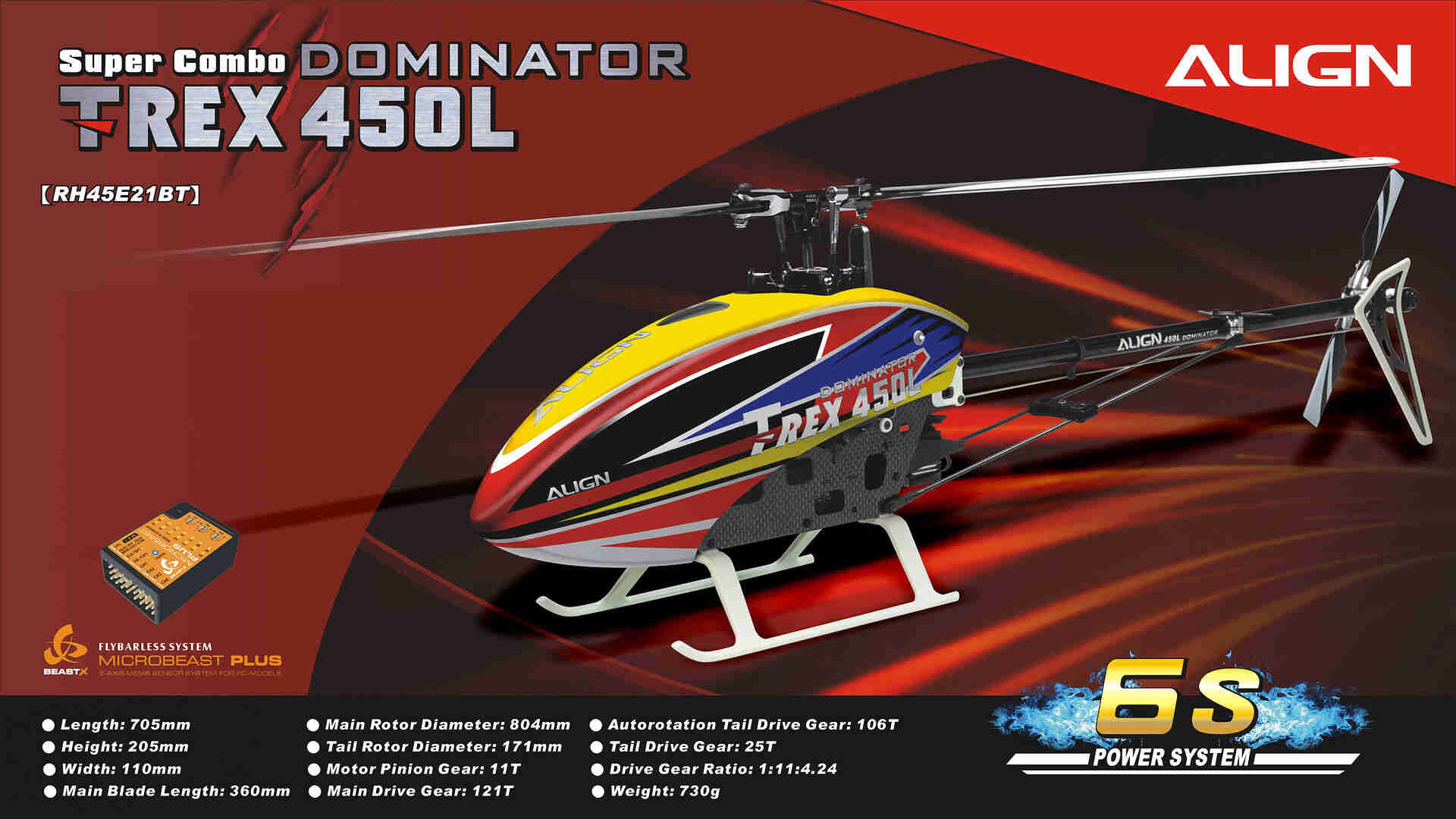 The internationally popular T-Rex 450 has long been a trend setting helicopter, every enthusiasts probably has owned at least one. It is the ideal model for beginners as well as experts practicing advanced maneuvers. T-REX450L Super Combo equipped with Microbeast PLUS flybarless system and brand new DS450/DS455 digital servo, all the up-to-date devices are all included making you feel the whole new different flying experience.

T-Rex 450L reverses the common impression people have on T-Rex 450, with material integration technology utilized on side frame design, and has features previously found only on larger models, such as battery mounting rails, top mounted motor, 700E DFC type main bearing block with integrated servo mounts, forming striking resemblances to larger contest grade models. The newly added frame reinforcement plates not only improves helicopter's overall rigidity and anti-torsion characteristics, the beautiful red anodizing also creates highly pleasing aesthetics, further exhibits the T-Rex 450L's attractiveness and exclusiveness.

Equipped with the DFC flybarless head assembly, paired with 360 3G main rotor blades that are both stable and agile, and even better flight stability! Based on 6s voltage, the 460MX(1800KV/2222) motor, and paired with RCE-BL45P brushless speed controller, the motor has superior efficiency, high power output, extreme torque, and low current, low temperature. Brand new DS450 and DS455 digital servos controls the swashplate and rudder, support V8.4 high voltage input with feature such as improved torque and speed, effectively enhance flight performance.

With cutting edge design concepts and top grade electronics, T-Rex 450L Dominator surpasses traditional flight performances with higher stability, extreme power, superior control feel, yet maintains the convenience of smaller size. The T-REX 450L Super combo is a model not to be missed!
Focus Shots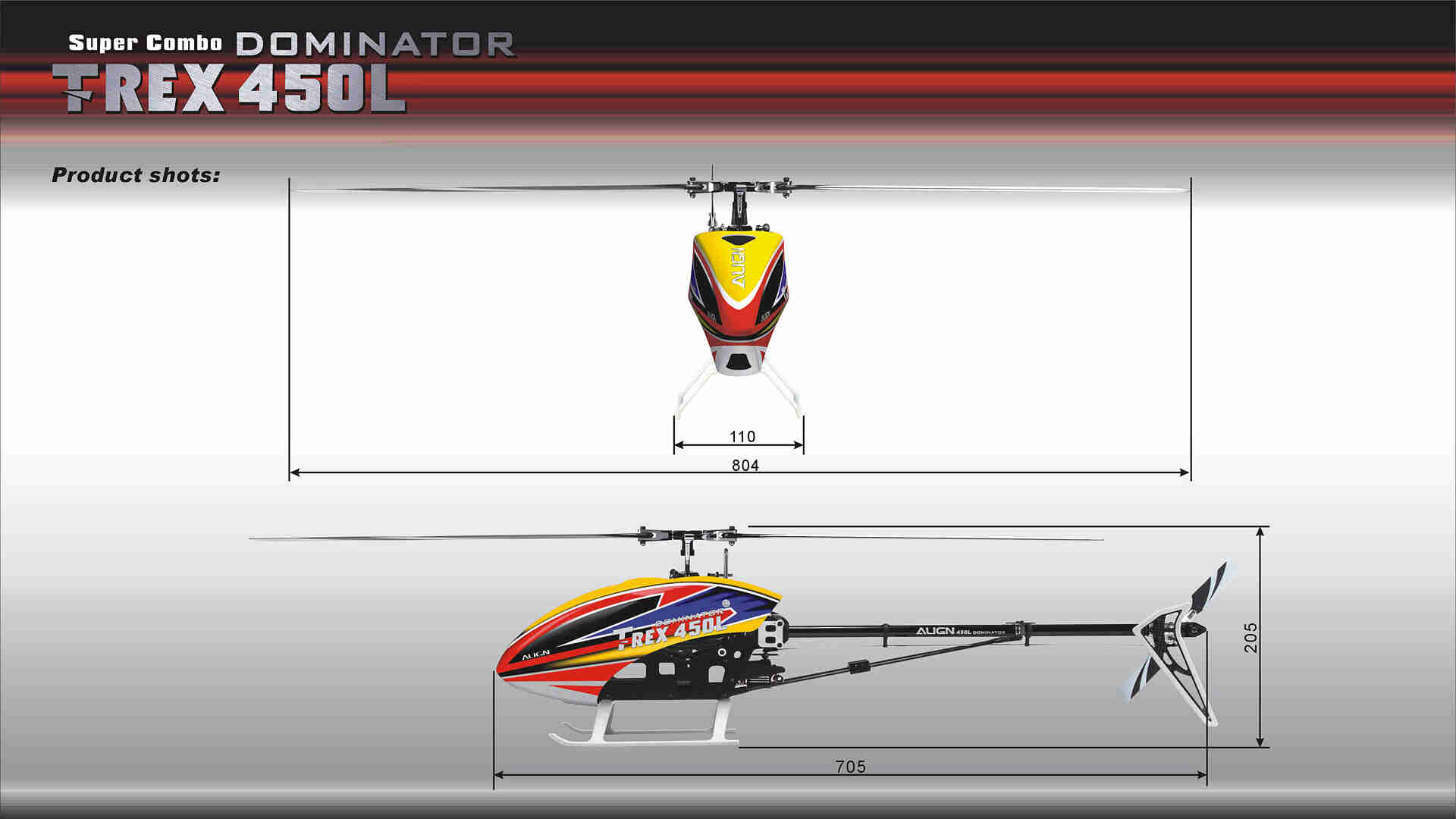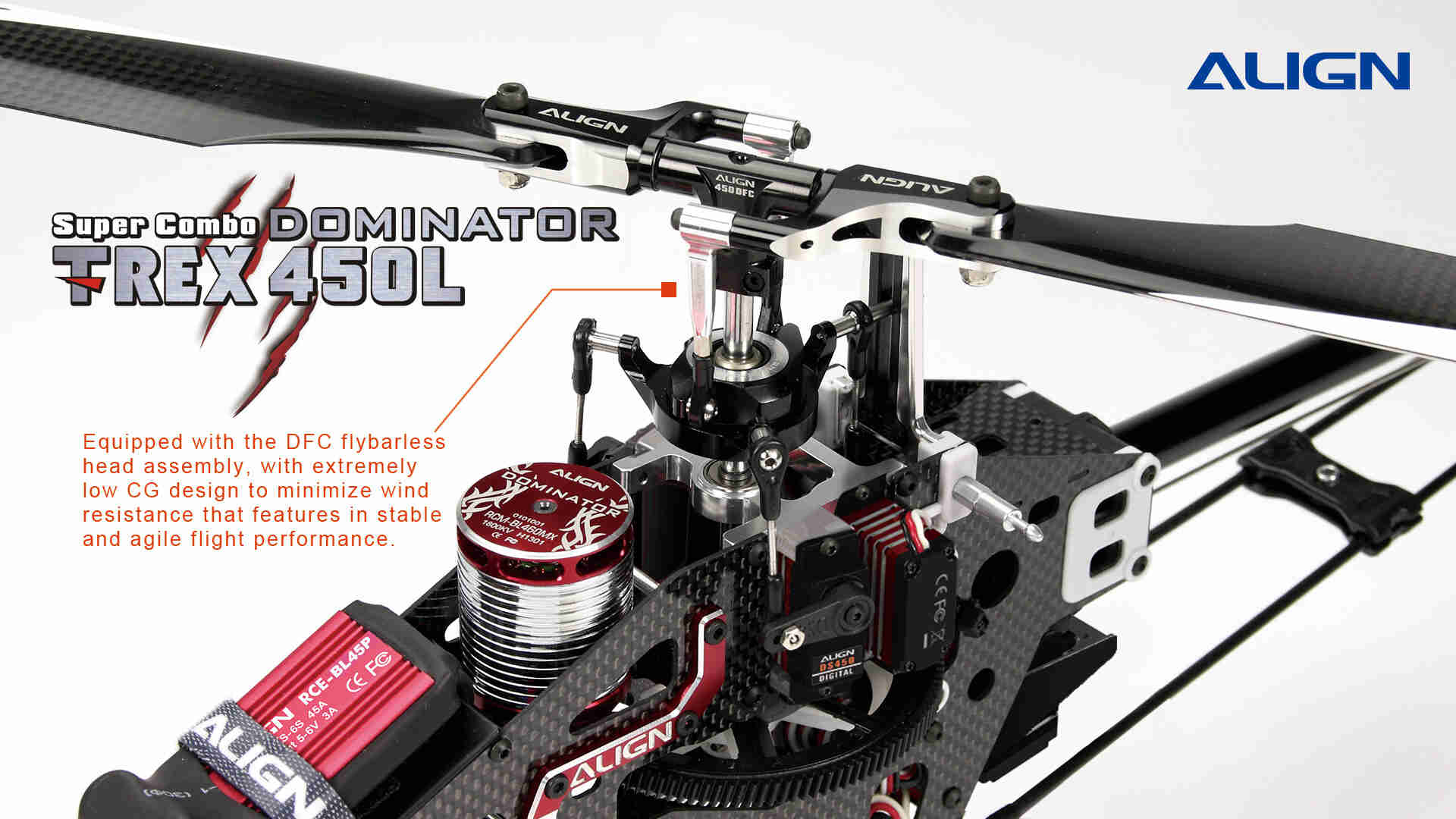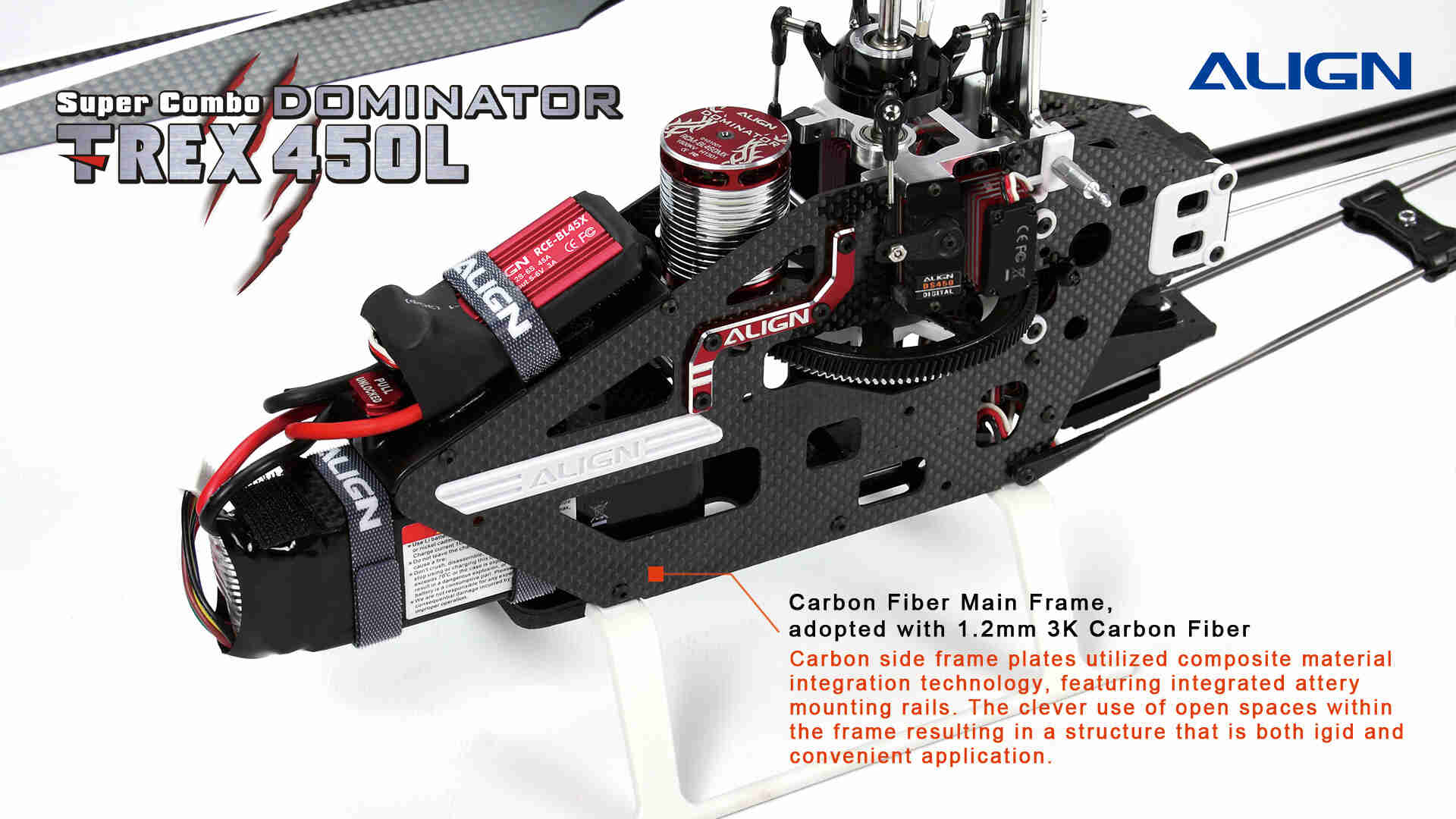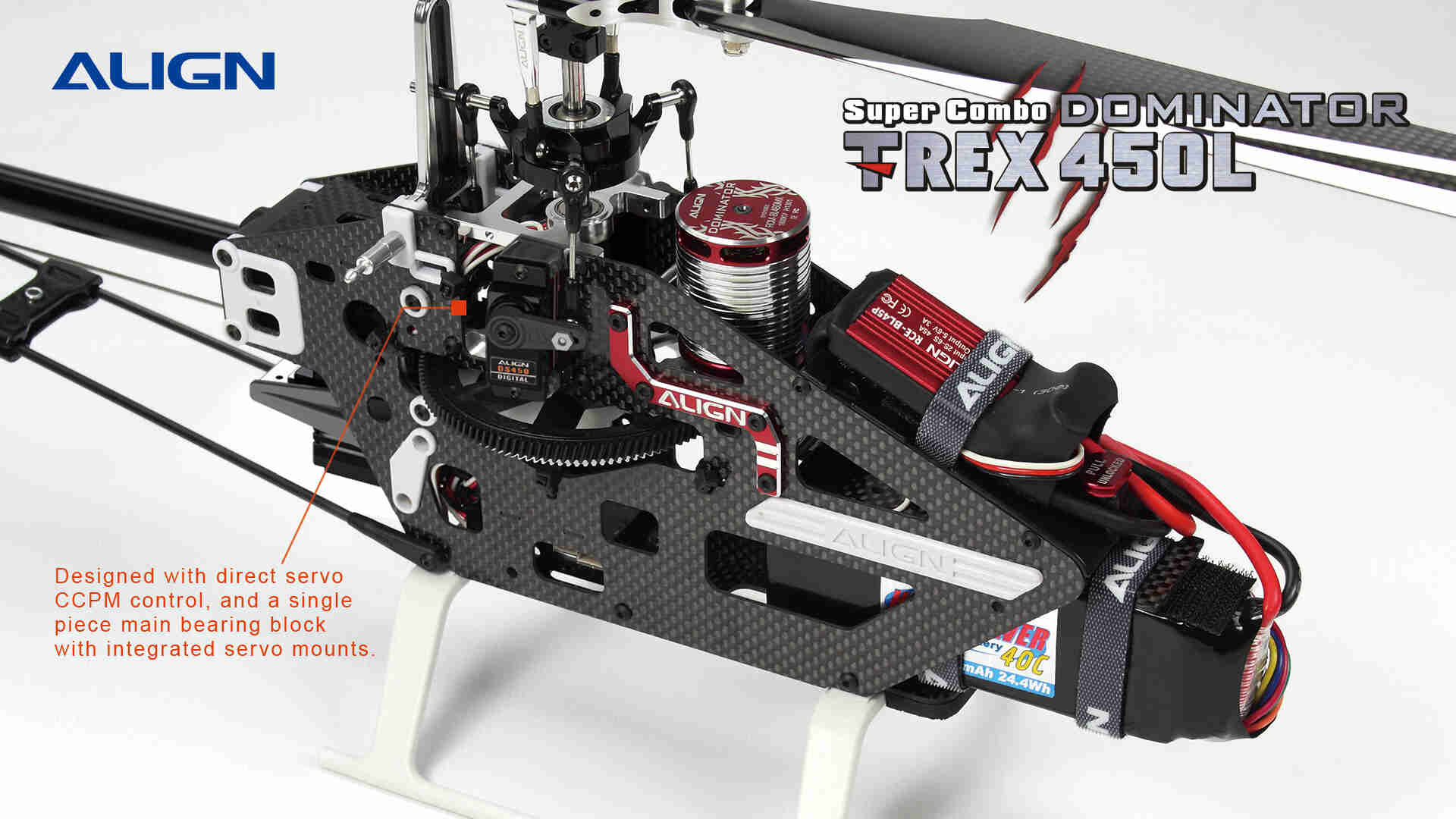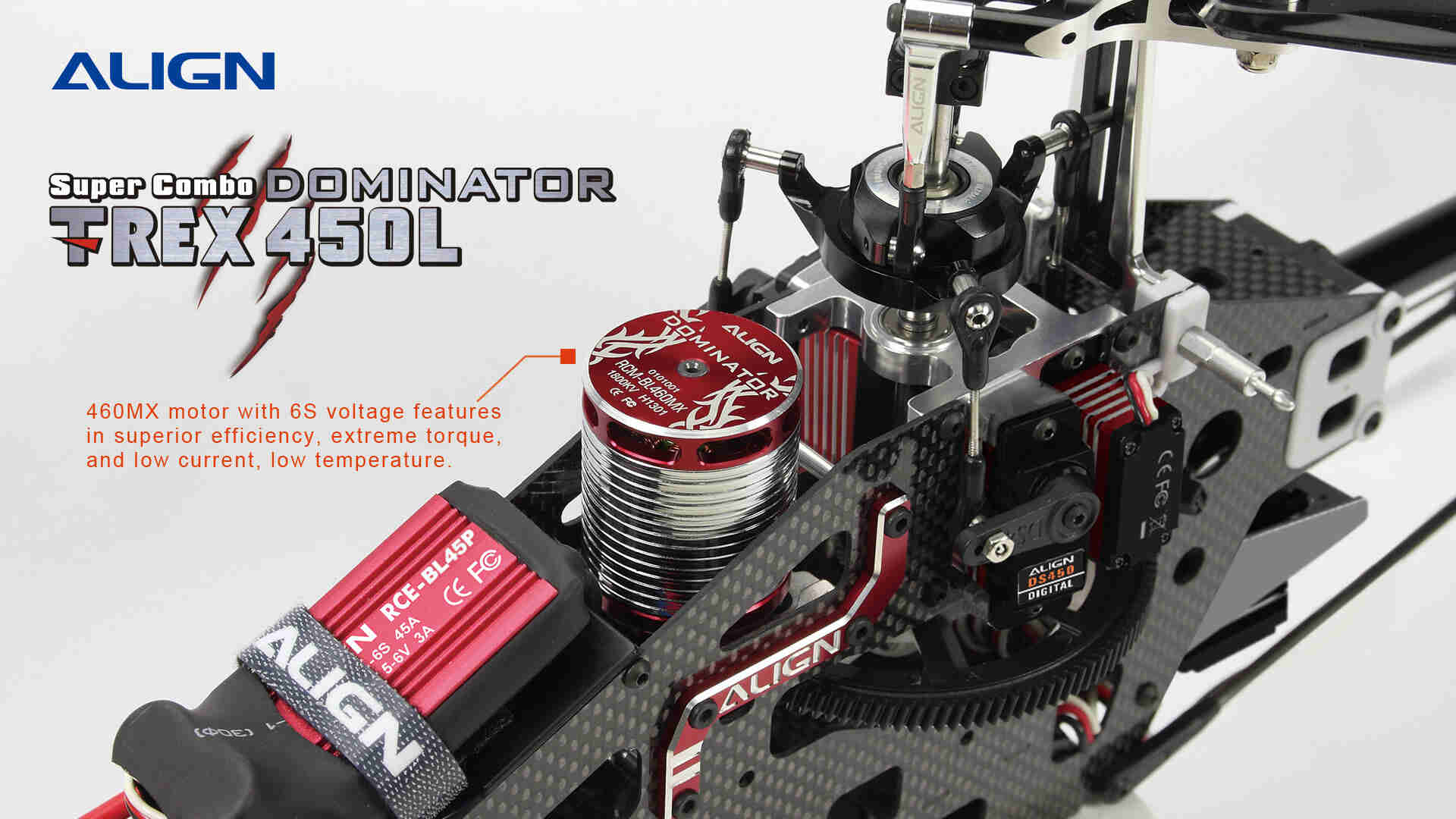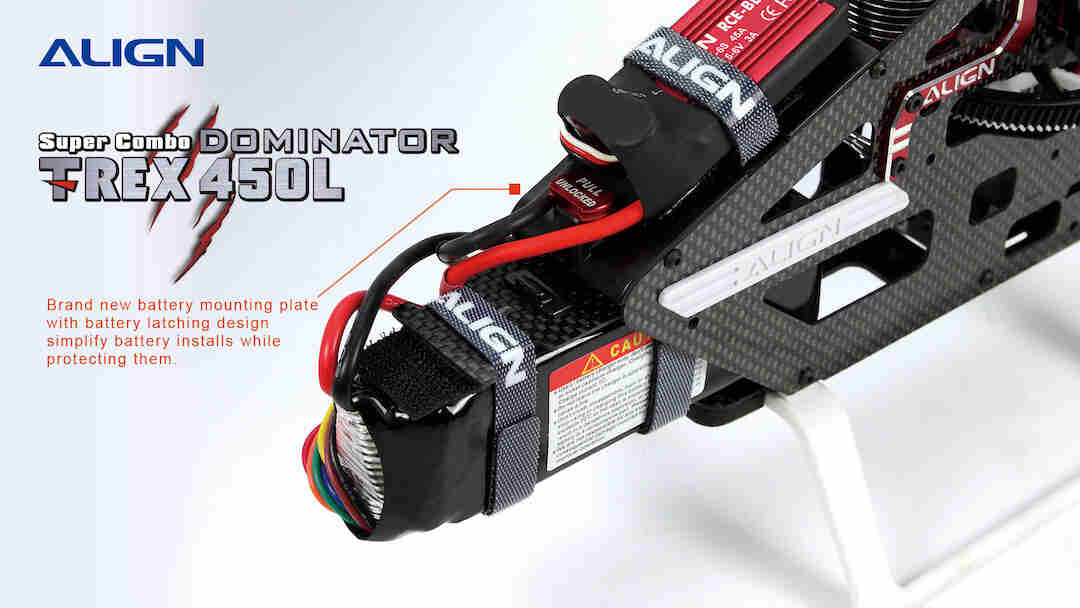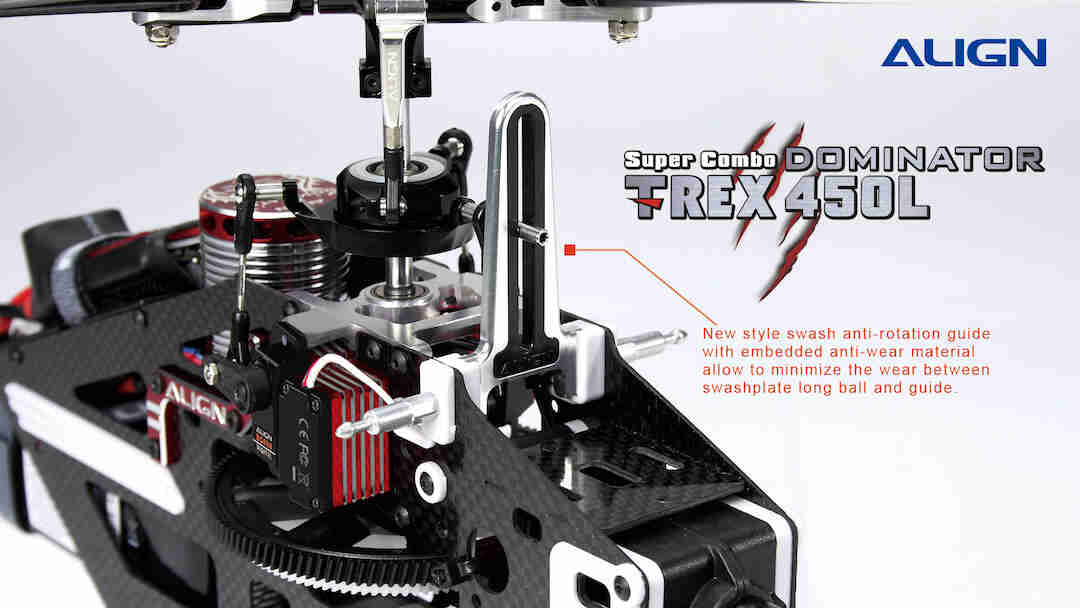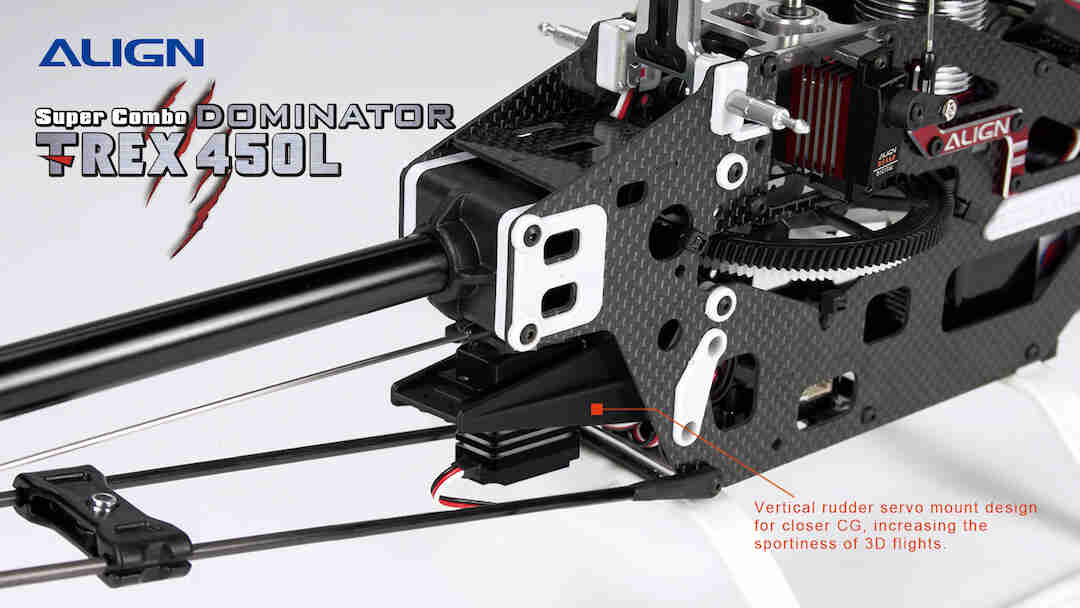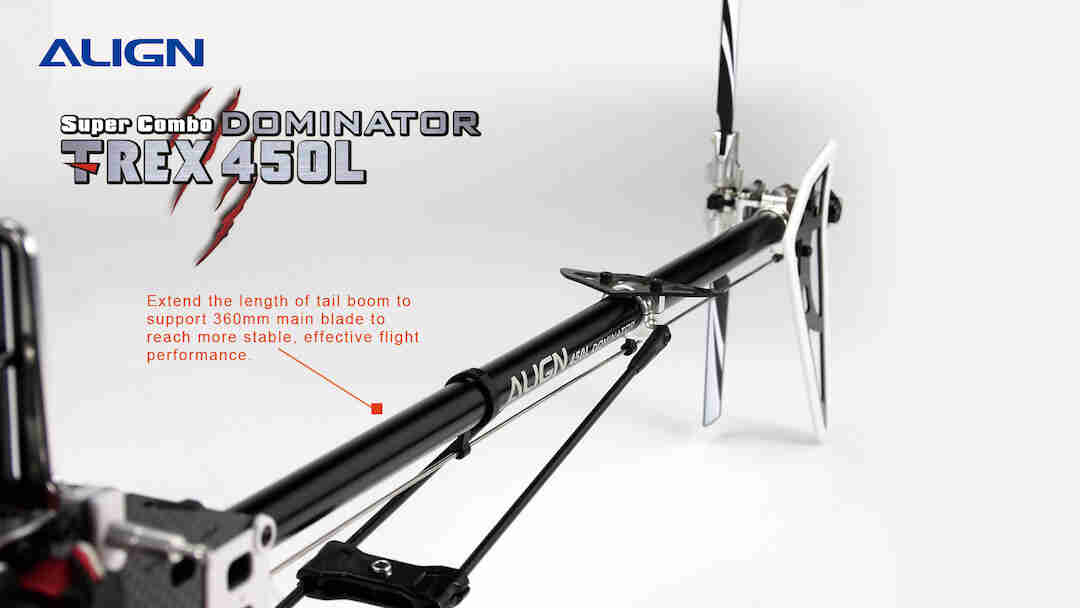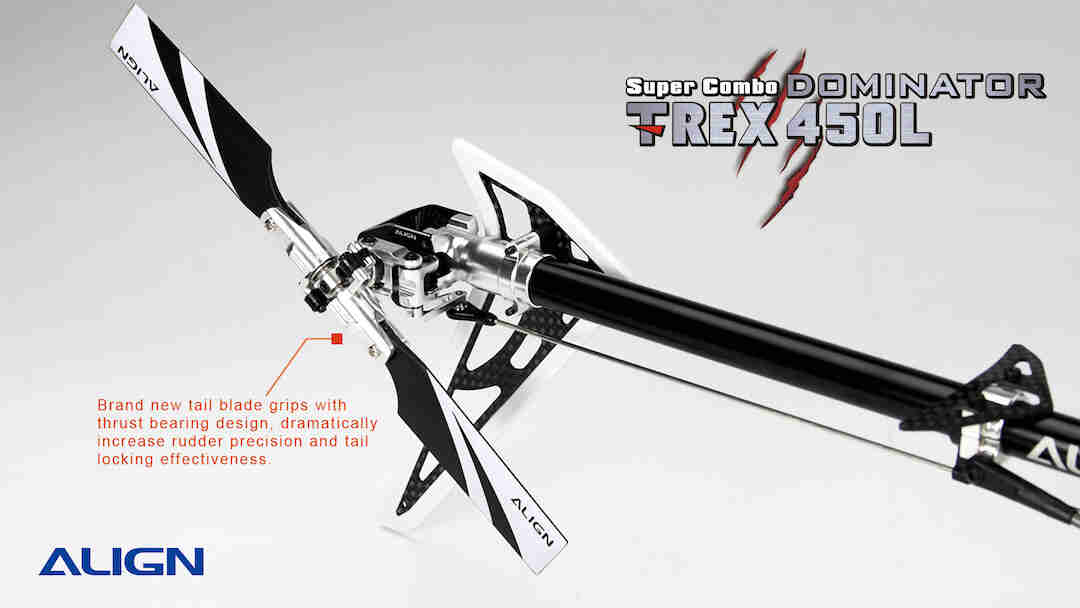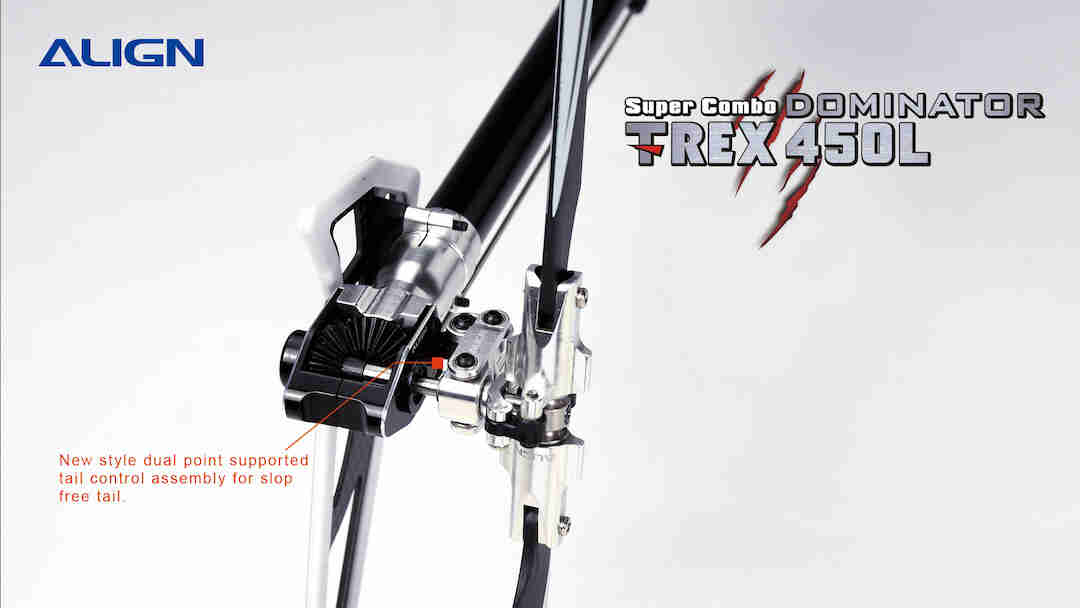 Standard equipment
●RCE-BL45P Brushless ESC X 1
●460MX Brushless Motor(1800KV/2222) X 1
●DS450 Digital Servo X 3
●DS455 Digital Servo X 1
●Microbeast PLUS Flybarless System X 1 set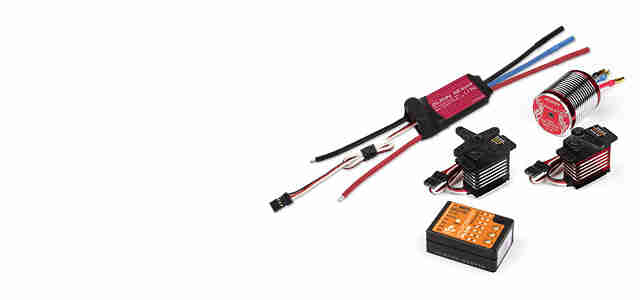 Specification
●Length: 705mm
●Height: 205mm
●Width: 110mm
●Main Blade Lenght: 360mm
●Main Rotor Diameter: 804mm
●Tail Rotor Diameter: 171mm
●Motor Drive Gear: 11T
●Main Drive Gear: 121T
●Autorotation Tail Drive Gear: 106T
●Tail Drive Gear: 26T
●Drive Gear Ratio: 11:1:4.07
●Weight(w/o battery): 730g
Accessories
●T-REX 450L DOMINATOR Set X 1 set
●Microbeast PLUS Flybarless System X 1 set
●360 Carbon Fiber Blades X 1set
●65 Tail Blade x 1set
●RCE-BL45P Brushless ESC X 1
●460MX Brushless Motor(1800KV/2222) X 1
●DS450 Digital Servo X 3
●DS455 Digital Servo X 1
Radio transmitter and electronic equipment required for assembly
1.Transmitter(6-channel or more,helicopter system)
2.Receiver(6-channel or more)
3.Pitch gauge or Digital Pitch Gauge
4.6S Li-Po 1100~1400mAh battery x 1
More Information

| | |
| --- | --- |
| MPN | RH45E21BT |
| Brand | Align |
| Heli Category | Heli Kits |
More Information

| | |
| --- | --- |
| MPN | RH45E21BT |
| Brand | Align |
| Heli Category | Heli Kits |